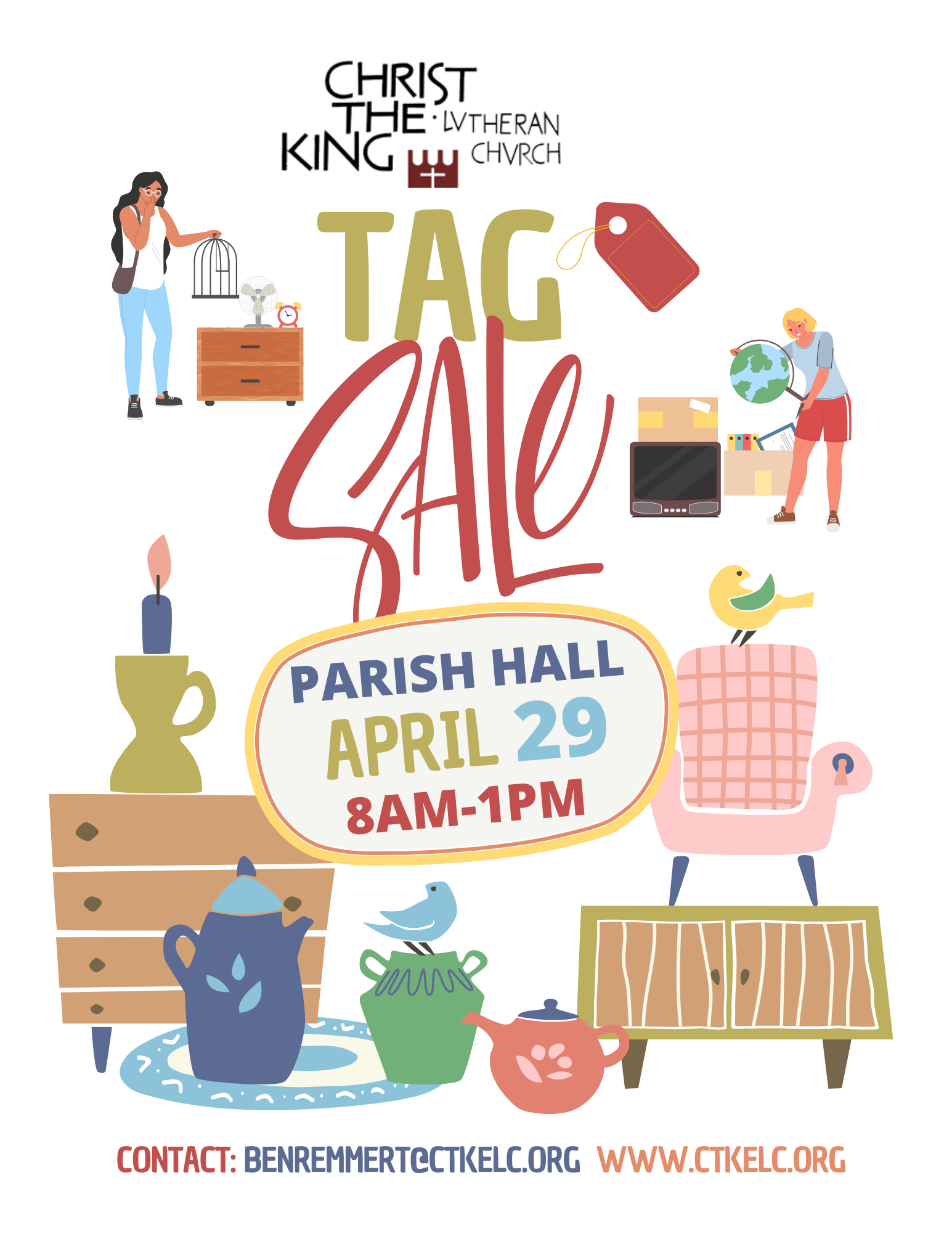 All proceeds of the tag sale will go to the Liebster Children's Ministry Fund and the Luther League Fund. We will start collecting items on Sunday, April 23. Furniture sells well so we will gladly take it if you can get it to the church. Larger items and large-volume donations can only be accepted in the parish hall on Thursday and Friday, April 27-28.
The tag sale will take place on Saturday, April 29 from 8 am-1 pm in the Rice Village Parish Hall.
Contact Ben Remmert for questions.